1 Books recommended by Aaron Doughty
It Didn't Start with You
How Inherited Family Trauma Shapes Who We Are and How to End the Cycle
Author :Mark Wolynn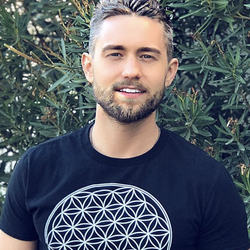 - Aaron Doughty
"High vibe book of the month." - Aaron Doughty [Source]
FAQs
Q1: What type of books does Aaron Doughty recommend?
Aaron Doughty's recommended books are typically across a range of different genres from fiction to non-fiction, biographies, spiritual books, and self-help titles.
Q2: Where can I find Aaron Doughty's book recommendations?
You can find Aaron Doughty's book recommendations on his website, blog, or YouTube channel.
Q3: How often does Aaron Doughty make new book recommendations?
Aaron Doughty regularly updates his book recommendations and can sometimes make new book announcements as often as once a week or more.
Q4: Does Aaron Doughty recommend any specific authors?
Aaron Doughty has recommended authors such as Eckhart Tolle, Paulo Coelho, Deepak Chopra, Alan Watts, and many more.
Q5: Does Aaron Doughty have an opinion on any particular book?
Aaron Doughty has spoken about a variety of books, both classic and contemporary, with his opinion on them ranging from highly favorable to completely disagreeing.
Other people you might be interested in