1 Books recommended by Chrissy Teigen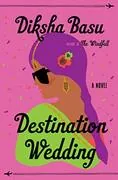 Destination Wedding
Author :Diksha Basu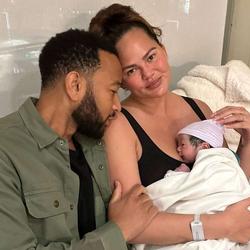 - Chrissy Teigen
"Extremely obsessed with this book." - Chrissy Teigen [Source]
FAQs
Q1: What books has Chrissy Teigen recommended?
Chrissy Teigen has recommended books such as Eat Pray Love by Elizabeth Gilbert, Everything I Know About Love by Dolly Alderton, Homebody: A Guide to Creating Spaces You Never Want to Leave by Joanna Gaines, and Modern Comfort Food by Ina Garten.
Q2: What are some reviews that Chrissy Teigen has given for books?
Chrissy Teigen has stated that "Eat Pray Love is a great read for when you're ready to hit the reset button in life," and "You absolutely cannot go wrong with Modern Comfort Food— it's amazing."
Q3: What types of books does Chrissy Teigen typically recommend?
Chrissy Teigen typically recommends books that offer inspiring stories, ease you through difficult times, and provide helpful tips on creating your dream home.
Q4: Where does Chrissy Teigen share her recommended books?
Chrissy Teigen shares her recommended books on her social media accounts, including Twitter and Instagram.
Q5: Does Chrissy Teigen have any other book recommendations besides the ones posted on her social media accounts?
Other people you might be interested in