1 Books recommended by Grant Cardone
The Greatest Salesman in the World
Author :Og Mandino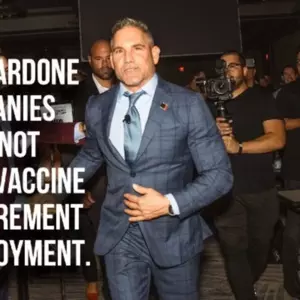 - Grant Cardone
"My fav self help book." - Grant Cardone [Source]
FAQs
Q1: What types of books does Grant Cardone recommend?
Grant Cardone is a fan of books about personal development, business, finance and achieving success. He has specific recommendations, such as 'The 10X Rule', 'The Millionaire Booklet', 'Be Obsessed or Be Average', and 'Sell or Be Sold'.
Q2: What value does Grant Cardone believe reading books brings?
Grant Cardone has said that reading and educating yourself can help to stretch the boundaries of your potential, and open up the possibility of more success and financial freedom. He believes that books can equip readers with the knowledge and tools to help them reach their goals.
Q3: What does Grant Cardone suggest readers do to make sure they're getting the most out of the books they read?
Grant Cardone suggests readers take notes while they read, to make sure they're receiving all the information and value from the book that they can. He also believes in consuming books multiple times, to ensure that readers have a full understanding of the material.
Q4: What is Grant Cardone's opinion on the importance of reading?
Grant Cardone has stated that reading is essential for success and personal growth, and recommends that everyone should spend time reading every day in order to refine and develop their skills. He also believes that reading can set entrepreneurs apart from the competition and help them to give themselves an unfair advantage.
Other people you might be interested in