2 Books recommended by Jennifer Weiner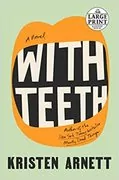 With Teeth
A Novel
Author :Kristen Arnett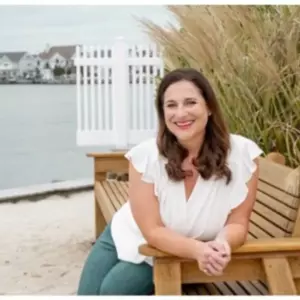 - Jennifer Weiner
"I loved [this book] so much! Everyone should read it!" - Jennifer Weiner [Source]
FAQs
Q1: What kind of books does Jennifer Weiner recommend?
Jennifer Weiner is a #1 New York Times bestselling author of many popular novels as well as literary fiction. Her recommended books include a blend of both contemporary and classic works, such as Little Women by Louisa May Alcott, A Wrinkle in Time by Madeleine L'Engle, and her own favorites from her own work like Fly Away Home.
Q2: Does Jennifer Weiner have any new book recommendations?
Yes, Jennifer Weiner is always looking for new books to recommend to her readers. She has recently recommended Sarah J Maas' A Court of Thorns and Roses, Celeste Ng's Everything I Never Told You, and Rainbow Rowell's Fangirl.
Q3: Where can I find Jennifer Weiner's book recommendations?
Jennifer Weiner usually posts her book recommendations on her social media accounts, as well as on her website. Additionally, there are blog posts dedicated to her book recommendations, which you can find online.
Q4: How often does Jennifer Weiner post book recommendations?
Jennifer Weiner posts book recommendations at least once a month, usually sharing around five books at a time.
Q5: Does Jennifer Weiner have any recommendations for non-fiction books?
Yes, Jennifer Weiner has recommended several non-fiction books over the years, such as Susan Cain's Quiet: The Power of Introverts in a World That Can't Stop Talking, and Tara Westover's Educated: A Memoir.
Other people you might be interested in