18 Books recommended by Lewis Cantley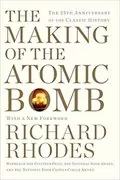 The Making of the Atomic Bomb
Author :Richard Rhodes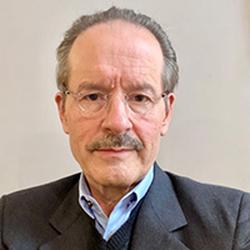 - Lewis Cantley
"I minored in theoretical physics [...] Yet I learned more physics from [this book] than I did in my courses." - Lewis Cantley [Source]
FAQs
Q1: What books has Lewis Cantley recommended?
Lewis Cantley has recommended a number of books including Metabolism of Cancer, Cancer War, and Biology of Cancer.
Q2: What topics are covered in Lewis Cantley's recommendations?
Lewis Cantley has recommended books covering various topics related to cancer research, including cancer metabolism, biomarkers, and cancer therapies.
Q3: Who is Lewis Cantley?
Lewis Cantley is a renowned cancer researcher and professor of Systems Biology at Weill Cornell Medicine. He is best known for his discovery of the PI3K/AKT/mTOR pathway and for his pioneering work with cancer metabolism.
Q4: What roles does Lewis Cantley play in the cancer research field?
Lewis Cantley holds many leadership roles in the cancer research field, including the director of cancer research at the Sandra and Edward Meyer Cancer Center at Weill Cornell Medicine and the director of the Cancer Center at Massachusetts General Hospital and Harvard Medical School.
Q5: What awards has Lewis Cantley won?
Lewis Cantley has won numerous awards including the Gairdner Foundation International Award and the Lasker-DeBakey Clinical Medical Research Award. He is also a member of the National Academy of Sciences, the American Philosophical Society, and the American Academy of Arts and Sciences.
Other people you might be interested in