2 Books recommended by Randall Carlson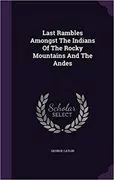 Last Rambles Amongst the Indians of the Rocky Mountains and the Andes
Author :George Catlin
- Randall Carlson
"Very interesting book." - Randall Carlson [Source]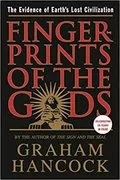 Fingerprints of the Gods
Author :Graham Hancock
- Randall Carlson
"Devotes several chapters to the story of 20th century heretic J Harlen Bretz." - Randall Carlson [Source]
FAQs
Q1: What kinds of books does Randall Carlson recommend?
Randall Carlson recommends many books from a vast range of disciplines and fields. These include history, anthropology, geology, science, spirituality, and more. He also recommends books on meaningful living and alternative lifestyles.
Q2: Who is Randall Carlson?
Randall Carlson is a master builder, architectural designer, sculptor, teacher, geometrician, and geological explorer. He is an independent researcher and an exponent of Earth science being a technically-trained geologist and geo-archaeologist.
Q3: What topics does Randall Carlson delve into?
Randall Carlson delves into many topics, including human-environment relationships, ancient advanced civilizations, esoteric and metaphysical sciences, precession of equinoxes, sacred geometry, collective unconscious, archaeology, mythology, astronomy, and more.
Q4: Does Randall Carlson write any books himself?
Yes, Randall Carlson has written several books including Foundations of a New Vision: Exploring the Mysteries of Ancient Civilizations, Sacred Geometry, Ancient Symbology and the Re-Emergence of an Integral Worldview and The Geologist Strikes Back.
Other people you might be interested in