3 Books recommended by Selena Gomez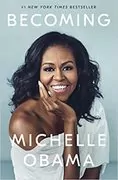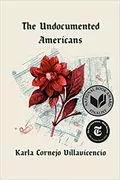 FAQs
Q1: What are some of Selena Gomez's favorite books?
Selena Gomez has shared her love for books like 'The Glass Castle' by Jeannette Walls, 'The Great Gatsby' by F. Scott Fitzgerald, and 'The Alchemist' by Paulo Coelho. These titles reflect her appreciation for both classic and contemporary literature.
Q2: Does Selena Gomez actively promote reading or literacy initiatives?
Yes, Selena Gomez has supported literacy initiatives and has been involved in campaigns that encourage young people to read and improve their education. She believes in the power of books to inspire and educate.
Q3: What genres of books does Selena Gomez prefer to read?
Selena Gomez enjoys a wide range of genres, from memoirs like 'Becoming' by Michelle Obama to classic literature like 'To Kill a Mockingbird' by Harper Lee. Her reading list reflects her diverse literary tastes.
Q4: Are there any specific themes or topics that Selena Gomez's favorite books often explore?
Selena's favorite books often delve into themes of self-discovery, resilience, and the human experience. For example, 'The Alchemist' by Paulo Coelho explores the journey of pursuing one's dreams and destiny.
Q5: How do Selena Gomez's book choices influence her work in the entertainment industry?
Selena has mentioned that reading helps her find inspiration and expand her creativity. The themes and stories from the books she reads may influence her music, acting roles, and overall artistic expression.
Other people you might be interested in